The first round of the Champions Trophy is finished and now We are heading to the knock out stage. England have already qualified for the final and one of India or Sri Lanka will qualify from the next semi final. This is a review on the performance of some of the teams so far.
With zero points from 3 matches Pakistan was the most disappointing team in the tournament. In the beginning very few believed that they were able to qualify for the semi finals and they lived according to majority's expectation. The only match they really gave a fight was the match with the WI and if their batsmen have scored some more runs they may had a chance to win. Altogether they need to find good batsmen who can score fluently in ODIs. Otherwise their future in cricketing world looks bleak despite the continuous supply of quality fast bowlers.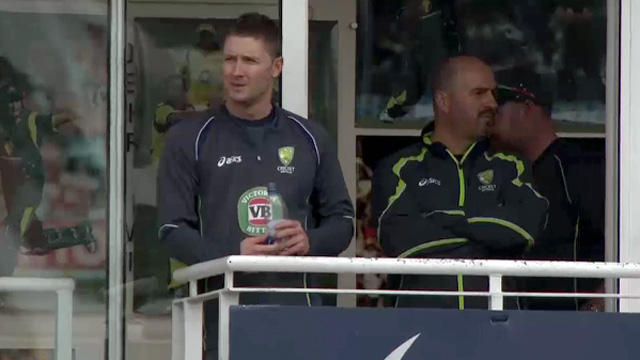 Watching this Australian team play would be the most saddest thing in the world for a neutral cricket fan who have followed cricket for the past 15 years. The Australian team have lost their golden form which was with them for the past decade. For the first time they were unable to get in to the semi finals of an ICC event since 1990s. The batiing looks listless and bowling ordinary. They should find proper batsmen instead of filling their side with T20 superstars. One may argue that the T20 format has affected the Australians more than WI and India. With the performance shown by the current Australian team there is a serious doubt whether they can match England in the upcoming ashes tournament.
West Indies is the most unlucky team in the tournament. They would have easily register a win unless rain
interrupted just as Pollard got out. Even if there were no rain Sammy would be able to guide the chase easily. Yet rain god had other plans for WIs. They seems to be carrying their good form from T20s to the ODIs. Sunil Narine kept his reputation as a mystery spinner even in the International level. They need to find a stable batsmen in the middle order. Chanderpaul would have been ideal for such a role and Sarwan's did not get the
New Zealand is also one of the unlucky sides. Not only they came close to be selected for knock outs but also they had a chance to win the game against England if Steve Davies gave the benefit of the doubt of the no ball to the Kane Williamson in the latter parts of the chase. As always they performed better than most of the people's prediction. They have a very good bowling unit. But their batting carries few non performers. They should seriously think about the role of James Franklin in the team. He is not bowling much and not performing with the bat.